MOBILE UNIT
The Public Theater's Mobile Unit is a reinvention of Joseph Papp's "Mobile Theater," which began in 1957. Papp's original touring company evolved into the New York Shakespeare Festival, and ultimately became The Public Theater.
All of it was built on a simple idea: Culture belongs to everyone. This idea remains at the heart of The Public Theater's work to this day. And our Mobile Unit still takes this mission out to the communities across New York City, providing free performances to all.
WHAT WE DO.
In New York City
Mobile Unit presents free Shakespeare to prisons, homeless shelters, and community centers throughout New York's boroughs. Over the years, the Mobile Unit has served thousands of audiences with critically acclaimed productions. In addition to the community tour, each Mobile Unit show "sits down" at The Public Theater's Astor Place home to perform for Public audiences and community organizations from all over the city.

The Public Theater's Mobile Unit breaks down economic and geographic barriers to the arts by meeting our communities where they are, staging free professional theater productions in local neighborhood venues such as libraries, homeless shelters, and community centers across all five New York City boroughs. This reimagining of The Public Theater's original Mobile Theater is inspired by Ten Thousand Things Theater in Minneapolis, MN.
In Corrections
MOBILE UNIT IN CORRECTIONS, its first long-term program that brings the tools of theater into the daily lives of incarcerated communities. As institutions begin to reinstate programming, Mobile Unit will release the second volume in the Hip-Hop vs. Shakespeare video series with the NYC Department of Corrections with a corresponding workshop. The second series was created and conceived by hip-hop theater artist Malik Work and Mobile Unit Community Programs Manager Praycious Wilson-Gay, and aims to activate creative thinking, develop skills of writing and performing verse, and encourage a life-long passion for learning. Participants are provided with supplemental materials administered through our corrections partners.
Across the Country
The Mobile Unit National initiative represented our first expansion of this program beyond New York with an 18-stop tour of Lynn Nottage's Pulitzer Prize-winning play SWEAT in Fall 2018, traveling through Pennsylvania, Ohio, Michigan, Wisconsin, and Minnesota. Each tour stop also included tailored artistic engagement activities designed to amplify the voices of local communities and connect their stories to a larger national narrative.
WHERE WE GO.
Every year, the Mobile Unit partners with dozens of organizations across the five boroughs to bring our tour to the people of New York City. From libraries to correctional facilities to parks, we bring free theater that meets people where they are.
(Please note: not all Mobile Unit tours visit every partner organization. Visit the show page for the most current list of tour stops.)
NYC Parks
Brownsville Rec Center (Brooklyn)
Williamsbridge Oval Rec (Bronx)
Pelham Fritz Rec Center (Manhattan/Harlem)
Roy Wilkins Rec Center (Queens/Jamaica)
ARROW Field House (Queens/Astoria)
Faber Park Rec Center (Staten Island)
Lost Battalion Rec Center (Queens)
New York State Department of Corrections and Community
Queensboro Correctional Facility (Queens)
Taconic Correctional Facility (Westchester, NY)
Bedford Hills Correctional Facility (Westchester, NY)
Edgecombe Correctional Facility (Manhattan/Harlem)
Shelters
Lenox Hill Neighborhood House/Women's Mental Health Shelter (Manhattan)
Service Organizations
St. Paul's Chapel/Trinity Church Justice & Reconciliation Program (Manhattan)
Fortune Society(Manhattan)
Island Voice/Canvas Institute @ PS 57 (Staten Island)
DreamYard Arts Center (Bronx)
Community Centers
The LGBT Center (Manhattan)
North Brooklyn YMCA/ LDC East New York (Brooklyn)
Einstein Community Center Co-Cop city (Bronx)
Libraries
Queens Public Library - Central Branch (Queens)
Performing Arts Library (Manhattan)
MEDIA.
Mobile Unit | In Corrections - Trailer
Mobile Unit Highlights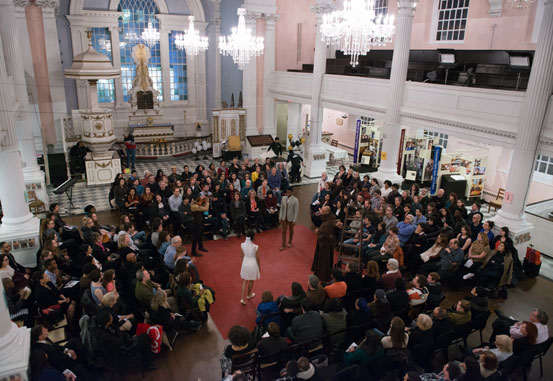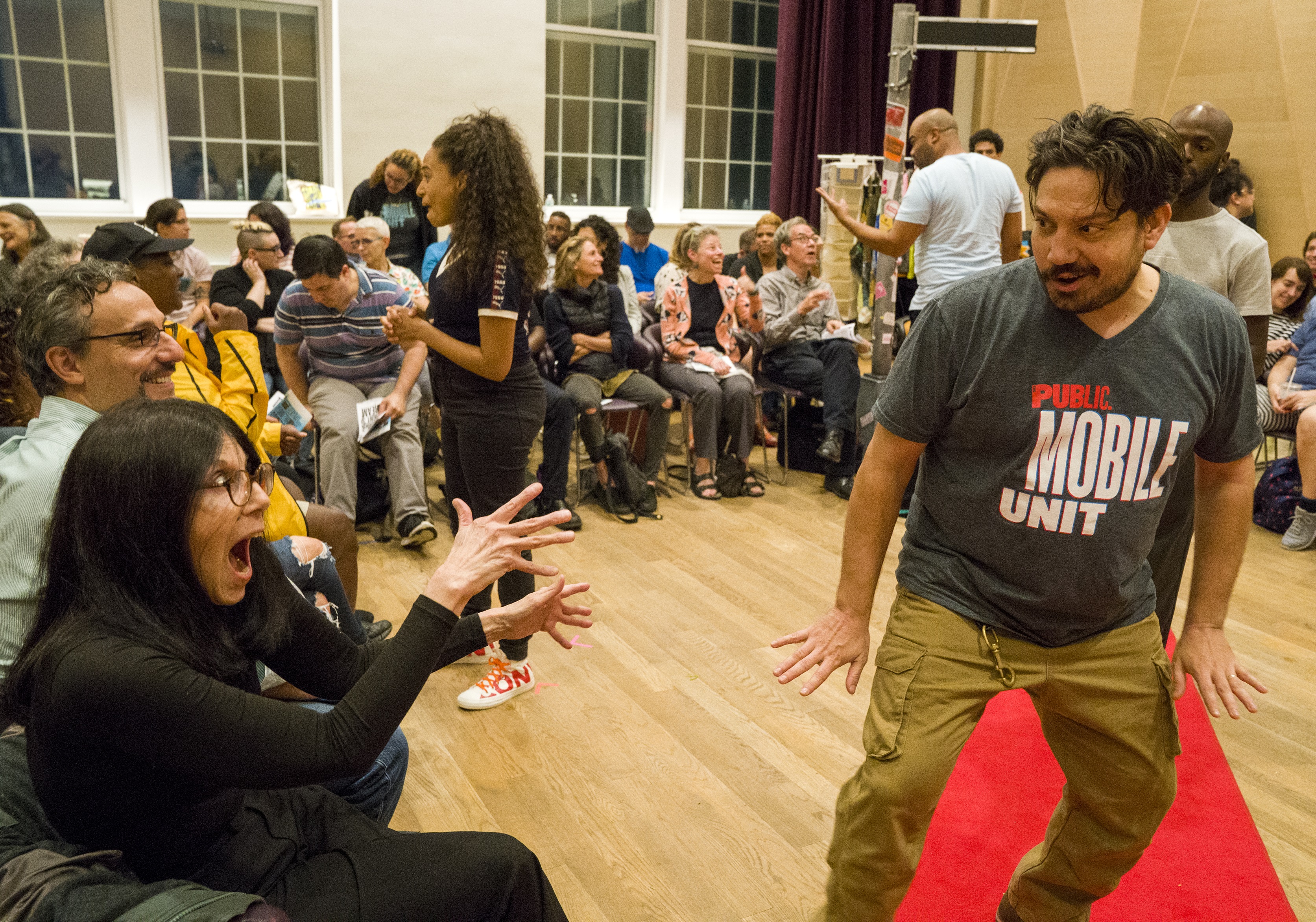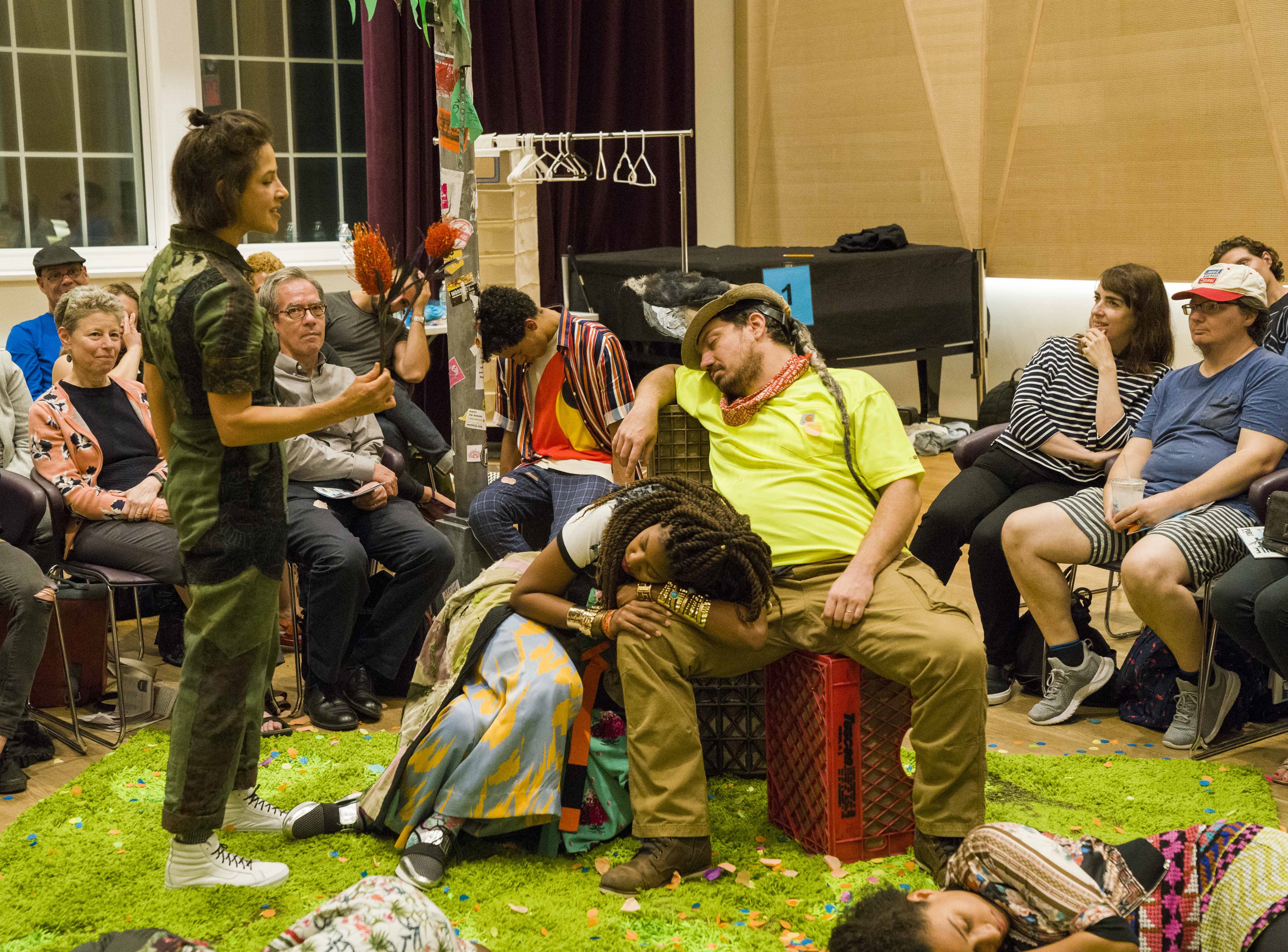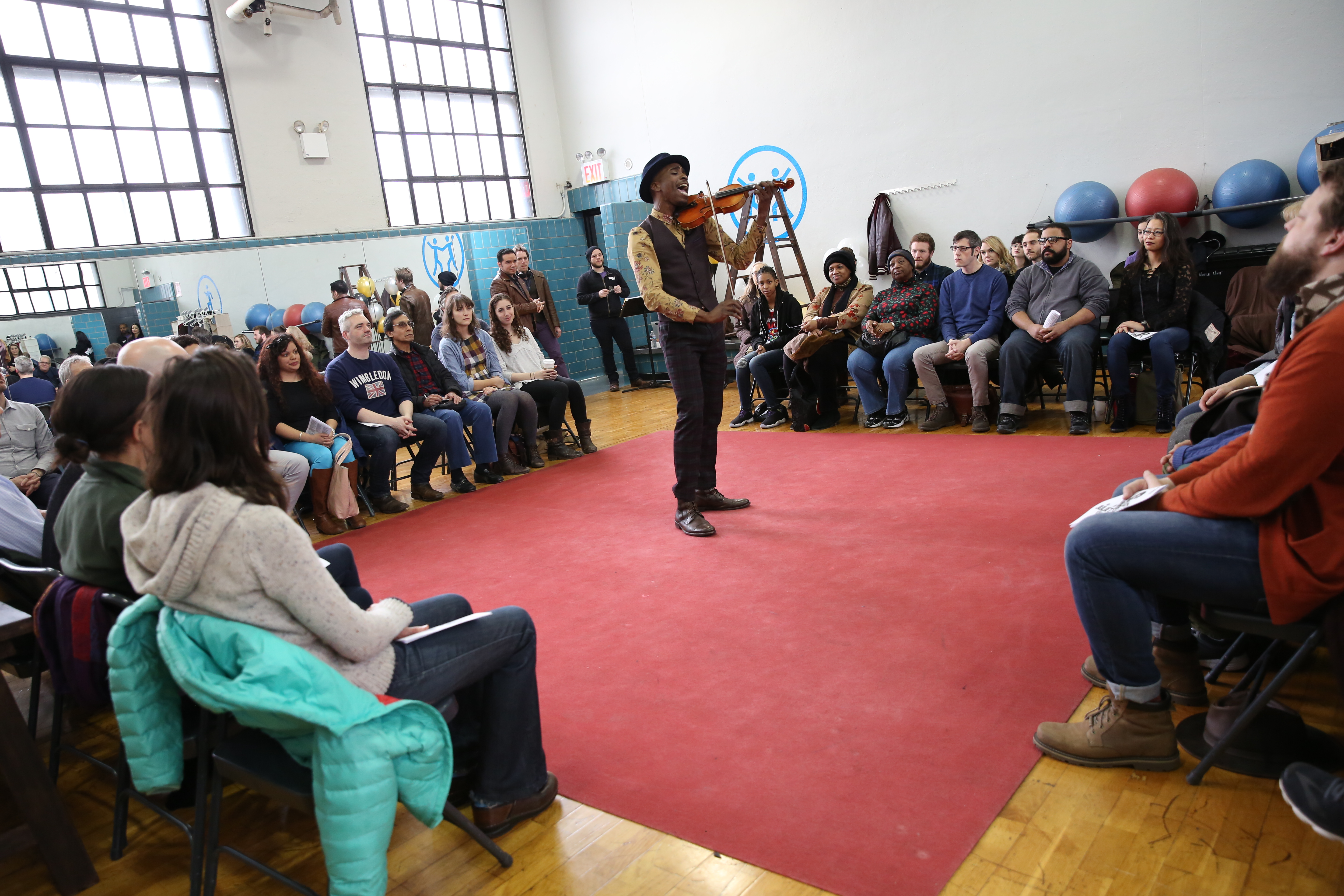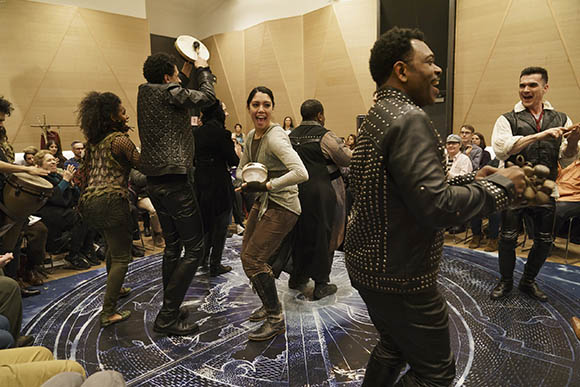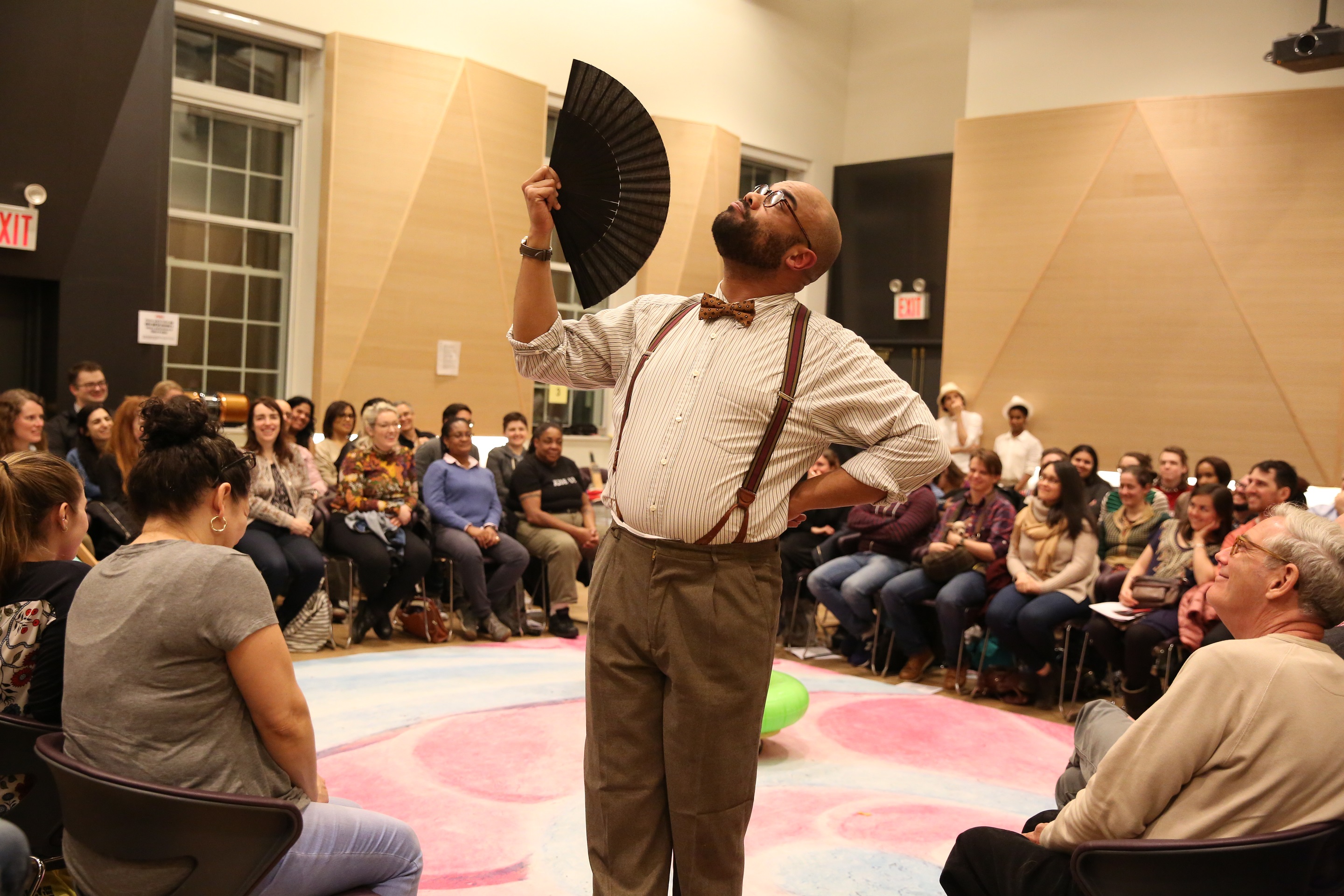 Get To Know The Mobile Unit
Mobile Unit National: SWEAT