THE TEMPEST
Public Works Builds A Better World Through Theater | The Public Theater
The Delacorte Theater
August 27 - September 3, 2023
90 minutes, no intermission
THE TEMPEST
By William Shakespeare
Music & Lyrics by Benjamin Velez
Choreography by Tiffany Rea-Fisher
Directed by Laurie Woolery
As we continue to rebuild out of the pandemic, Public Works enters its second decade by revisiting the play that launched the program, William Shakespeare's THE TEMPEST. In The Public's decade-long tradition of bringing together a diverse ensemble of both professional and community members from across New York, this Public Works production examines what it means to be isolated and how we find our way back to one another. With music and lyrics by Benjamin Velez and directed by Obie Award winner and Director of Public Works Laurie Woolery, this ambitious work of participatory theater explores the grief of being cut off from community, the desire for retribution, and the healing power of love.

Forced from their home, Prospero and her daughter Miranda have survived for 12 years among the ruins of an abandoned island. As Prospero grows closer to getting the justice she desires, she witnesses her daughter fall in love, listens to the wisdom of spirit ancestors, and discovers that sometimes forgiveness is the only way to break cycles and right the course for the next generation. Hilarious fools, magical spells, and ancestral spirits dance through this production as we all come together to celebrate what it means to be human.

The Equity cast of THE TEMPEST will include Tristan André (Sebastian), Brianna Cabrera (Spirit Ancestor Lead Singer), Sabrina Cedeño (Trinculo), Anthony Chatmon II (Antonio), Renée Elise Goldsberry (Prospero), Jo Lampert (Ariel), Patrick O'Hare (Spirit Ancestor Lead Singer), Joel Perez (Stephano), Edwin Rivera (Spirit Ancestor Lead Singer), and Theo Stockman (Caliban).
PRODUCTION DETAILS.
Credits
Sound Equipment provided by Masque Sound. Lighting Equipment provided by Christie Lites. Custom dyed Ariel fabrics by Masha Apparel. Harpy wings by Lucia Briones. Harpy chest cage by Beck Jones. Dog masks by Kubiak Studios. Harpy bodysuit by Carmen Gee. Mariner hoods by Griffin Patria. Custom Ariel headpieces by Ian Henderson at Zoe Chimerum Jewelry.
Dive Deeper
Cast.
Anthony Chatmon III
Antonio
Renée Elise Goldsberry
Prospero
Creative.
William Shakespeare 
Playwright
Benjamin Velez
Music & Lyrics
Tiffany Rea-Fisher
Choreography
Alexis Distler
Scenic Design
Wilberth Gonzalez
Costume Design
David Weiner
Lighting Design
Krystal Balleza
Hair, Wig, and Makeup Design
Kristy Norter
Music Coordinator
Andrea Grody
Music Director
Roxana Khan
Production Stage Manager
Janelle Caso and Jessie Moore
Stage Managers
MEDIA.
Production Photos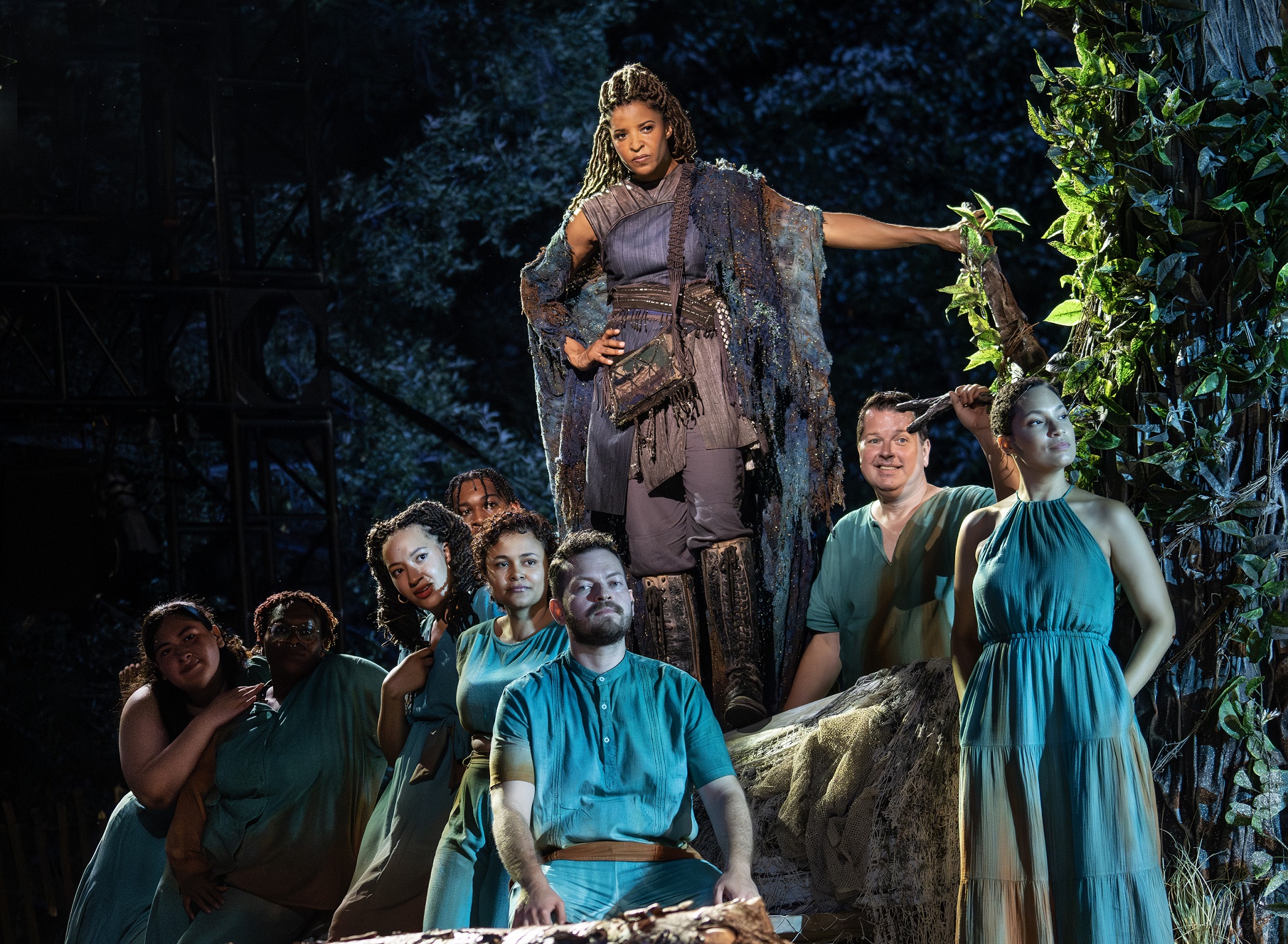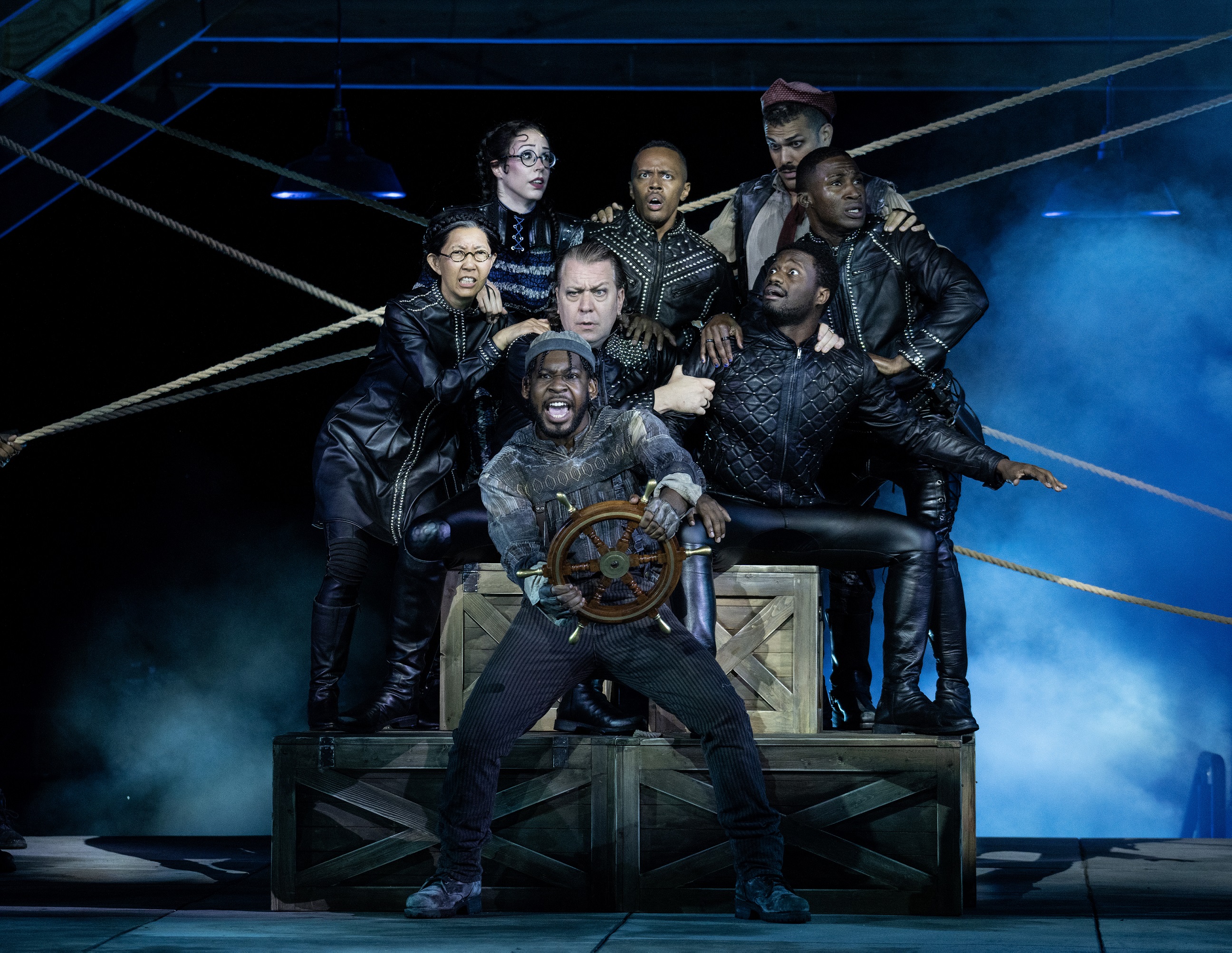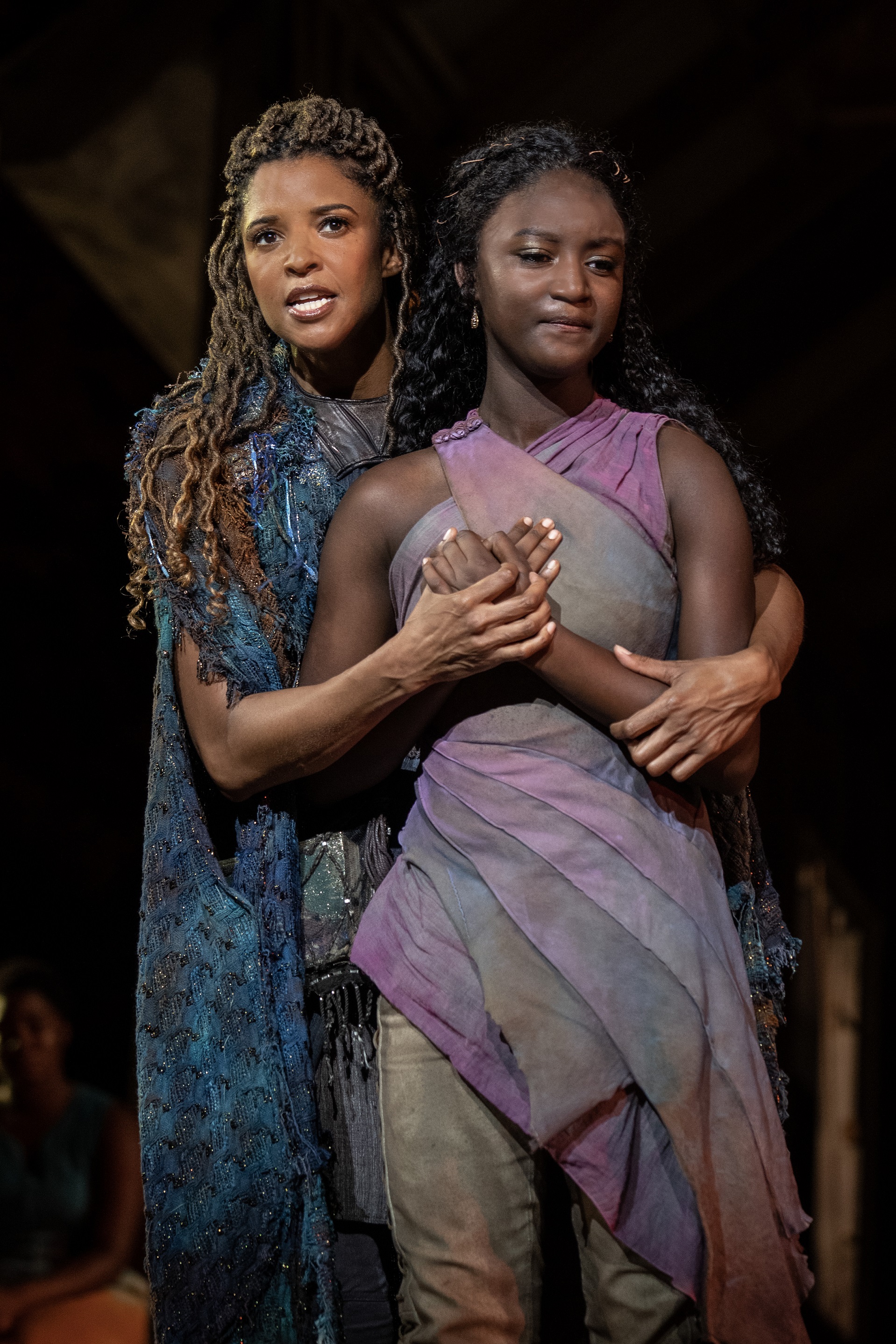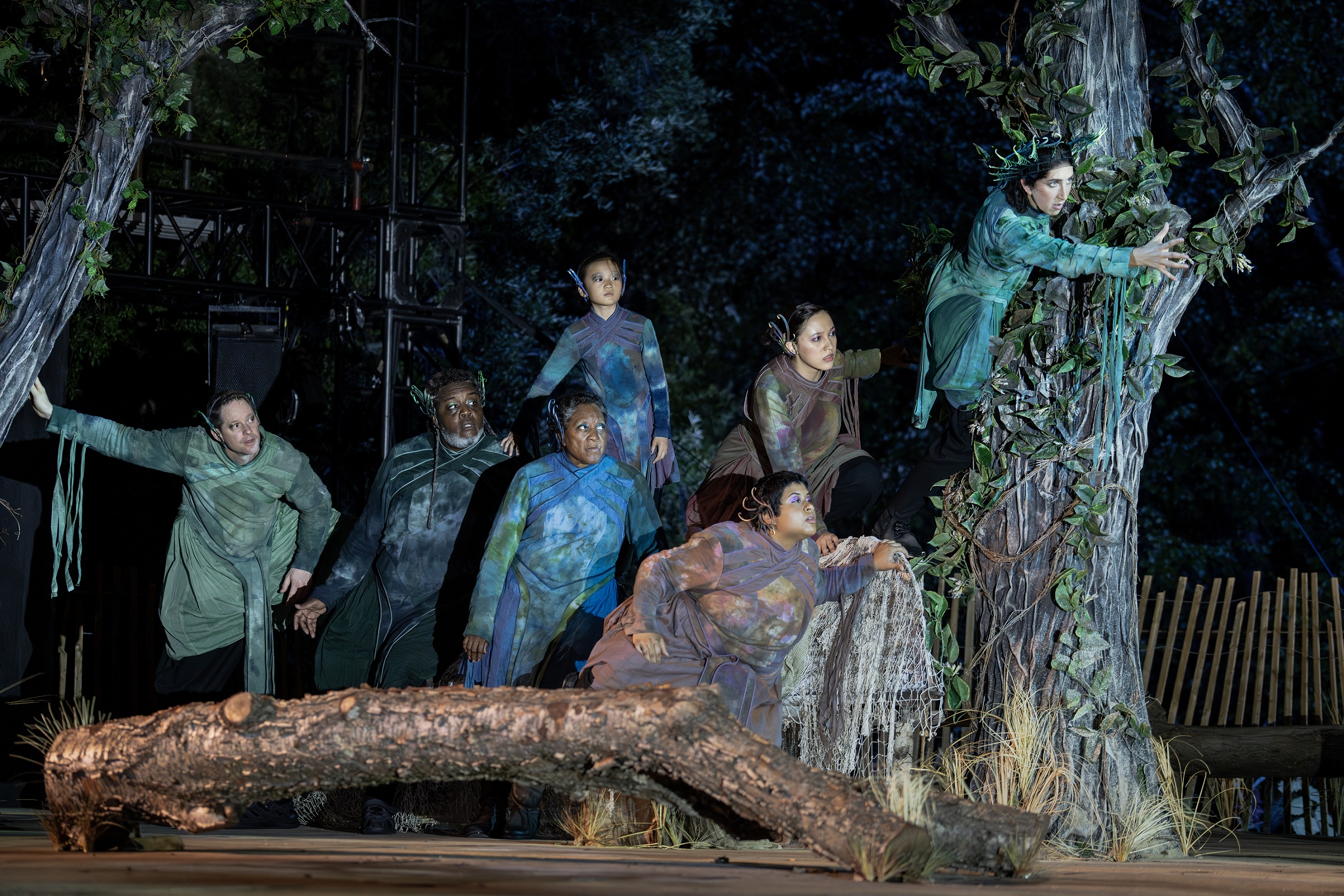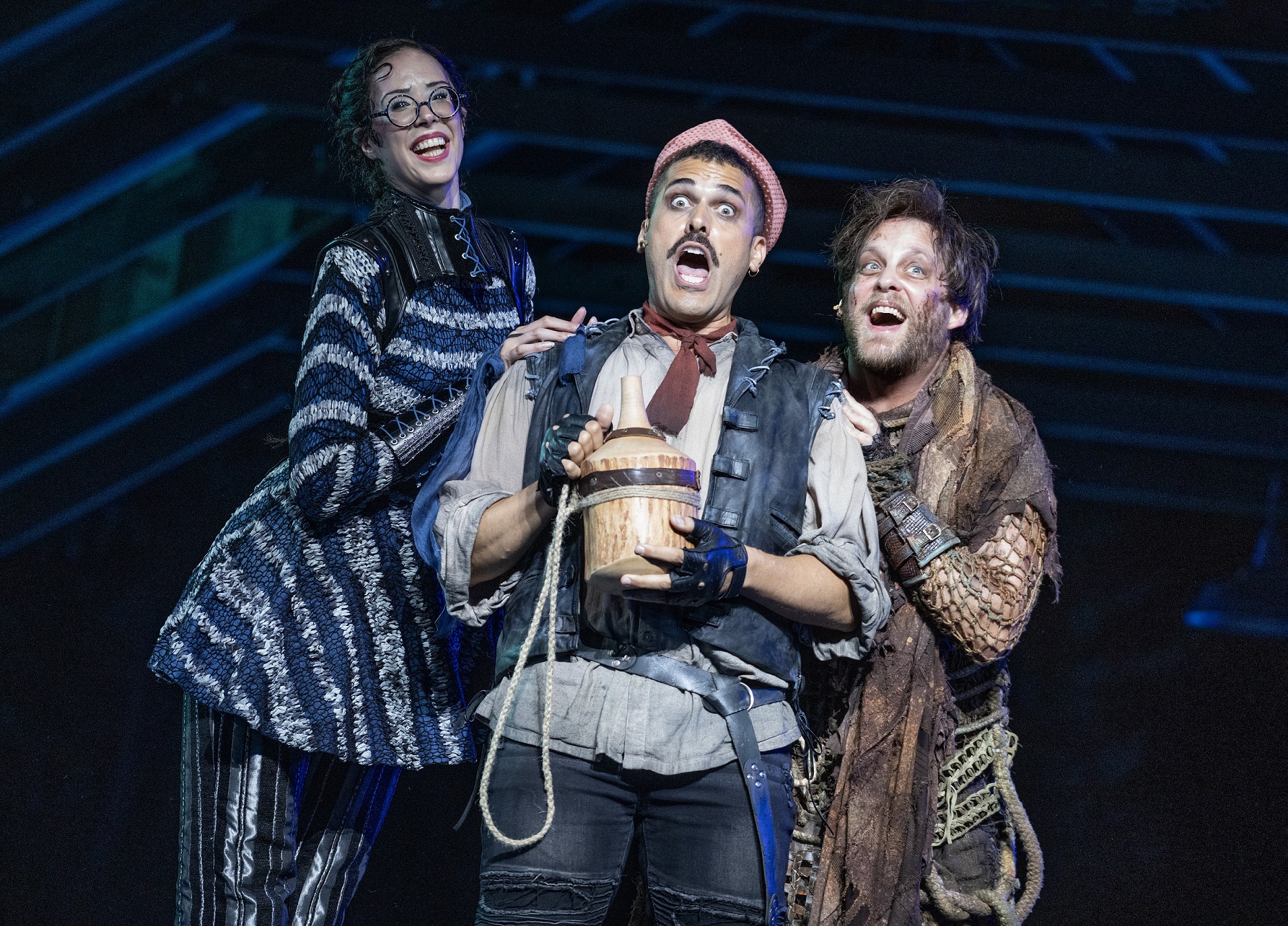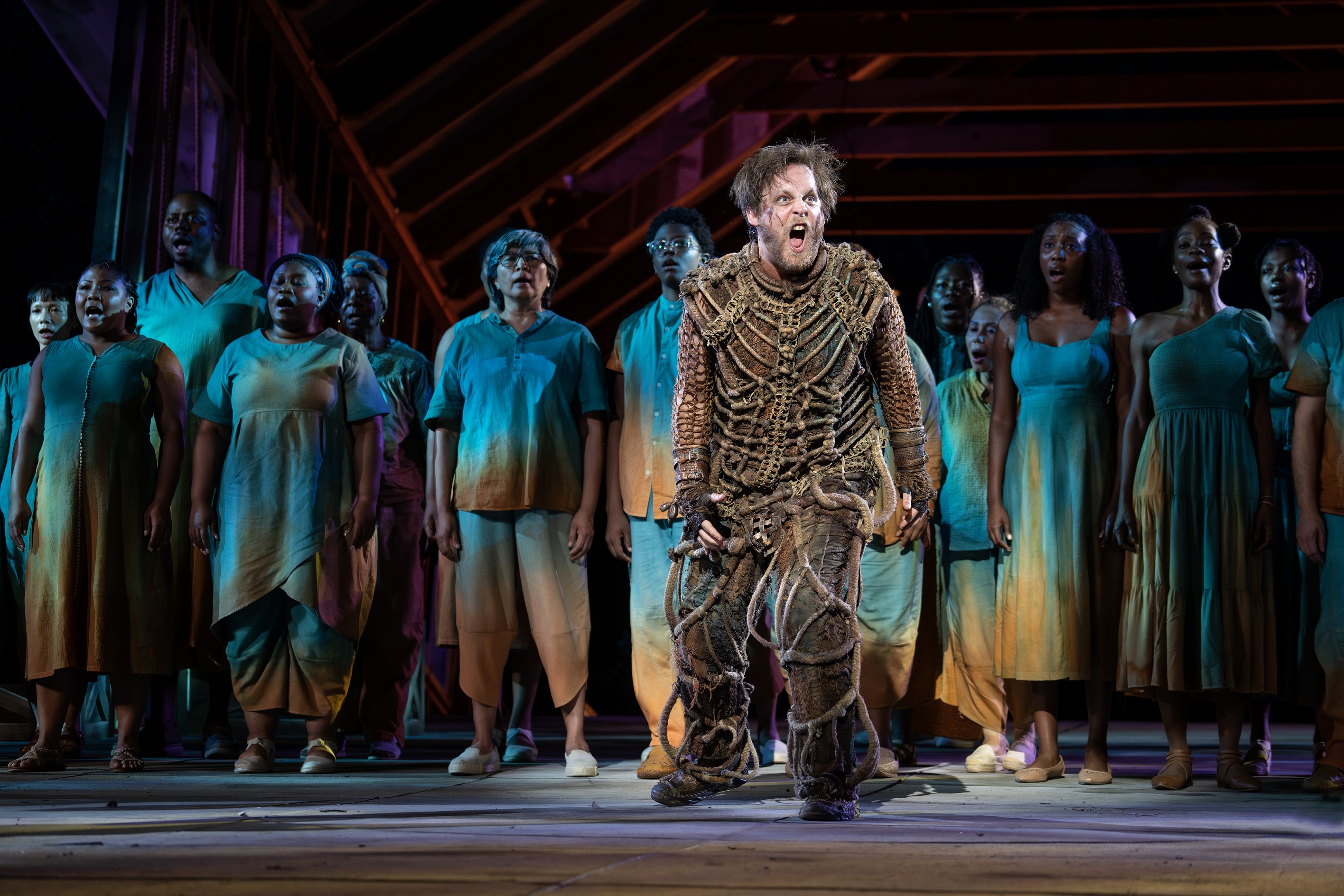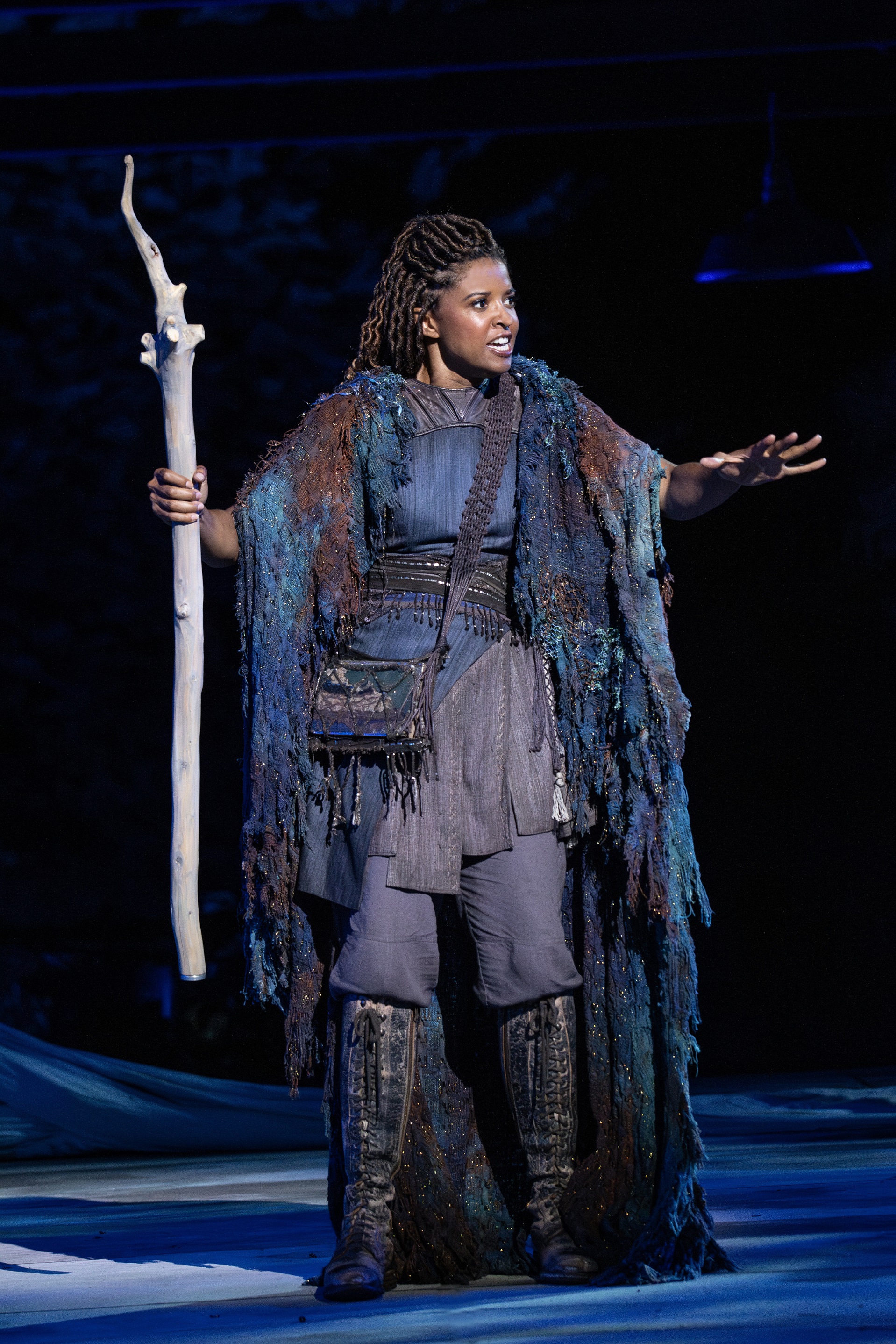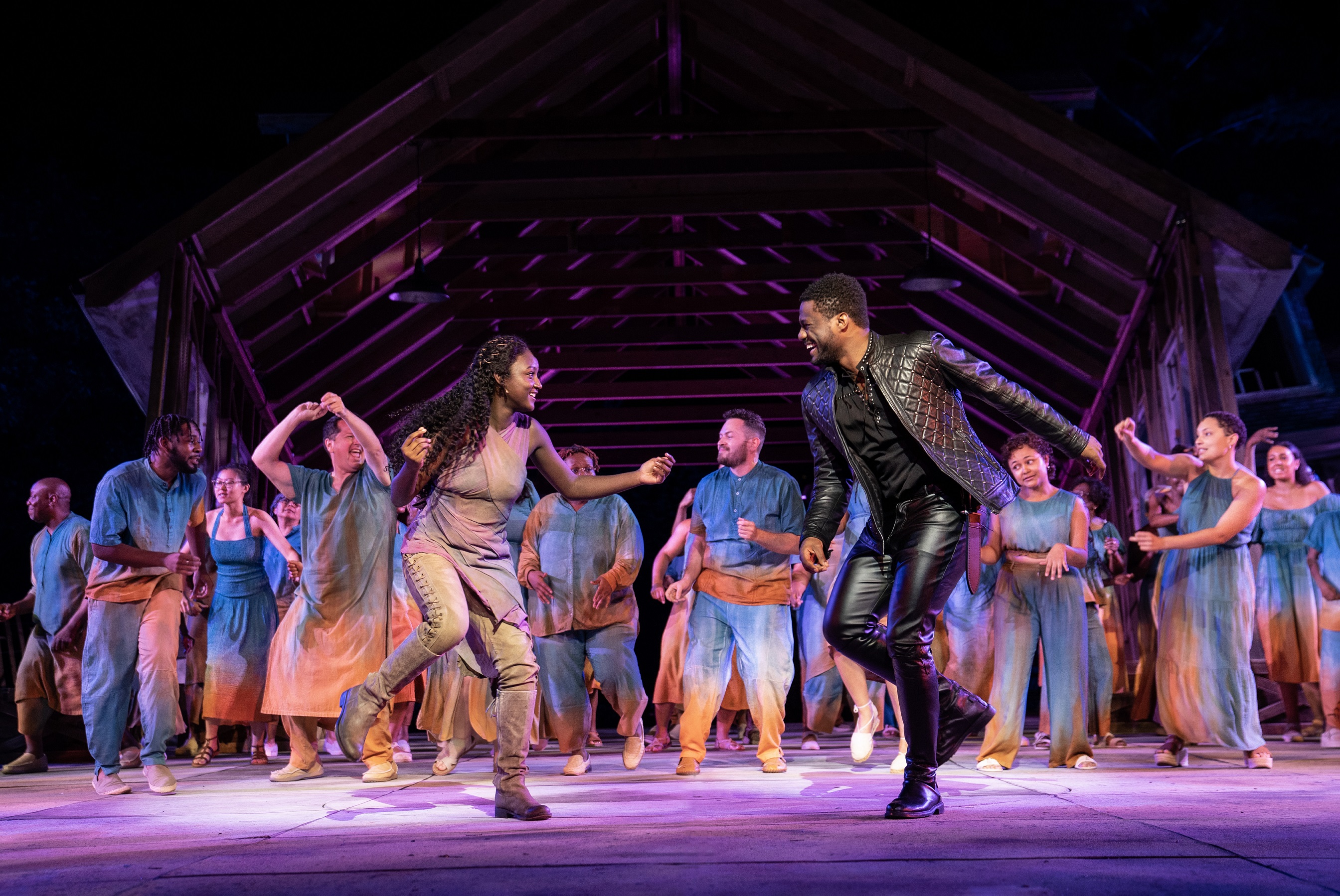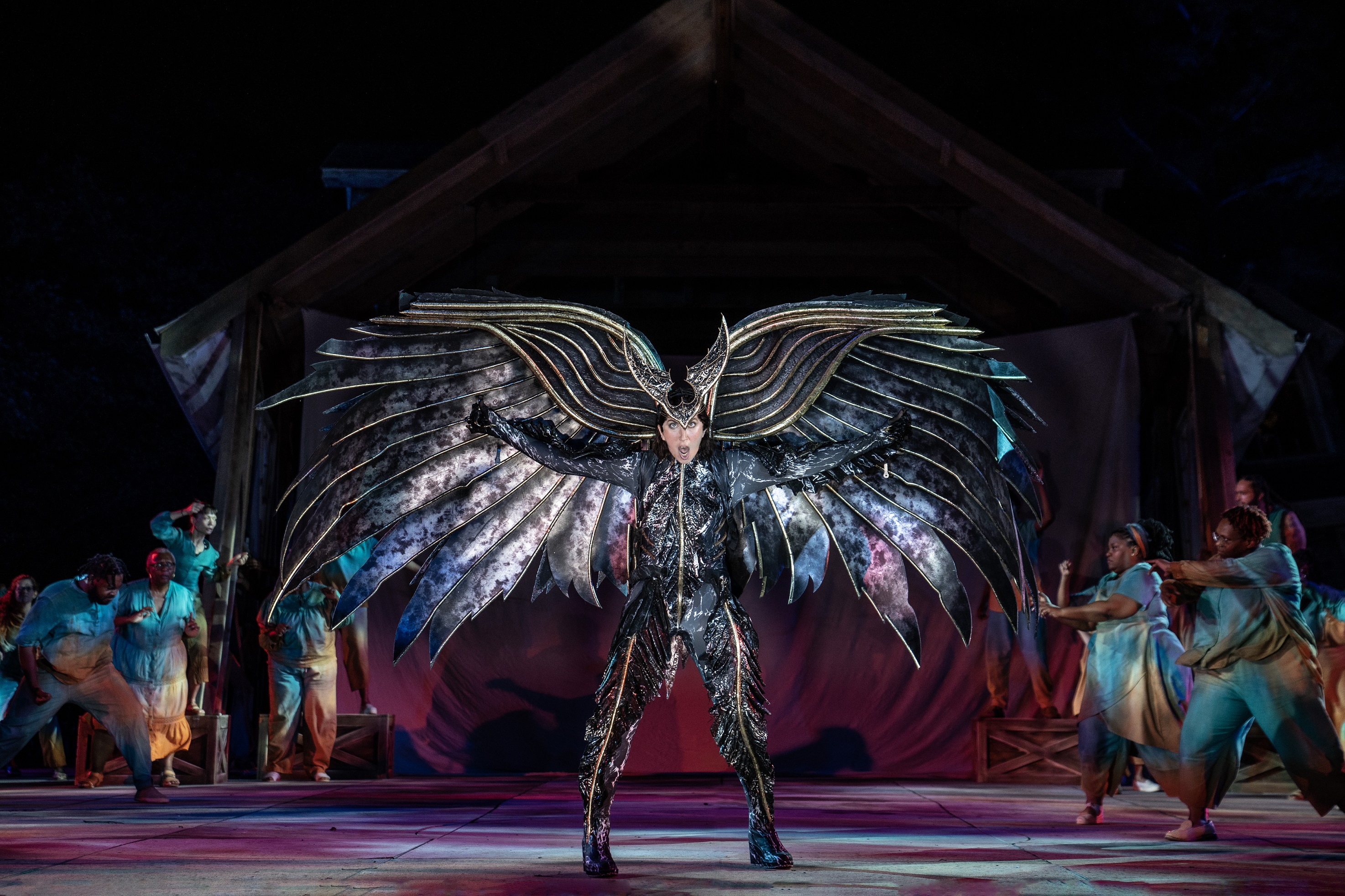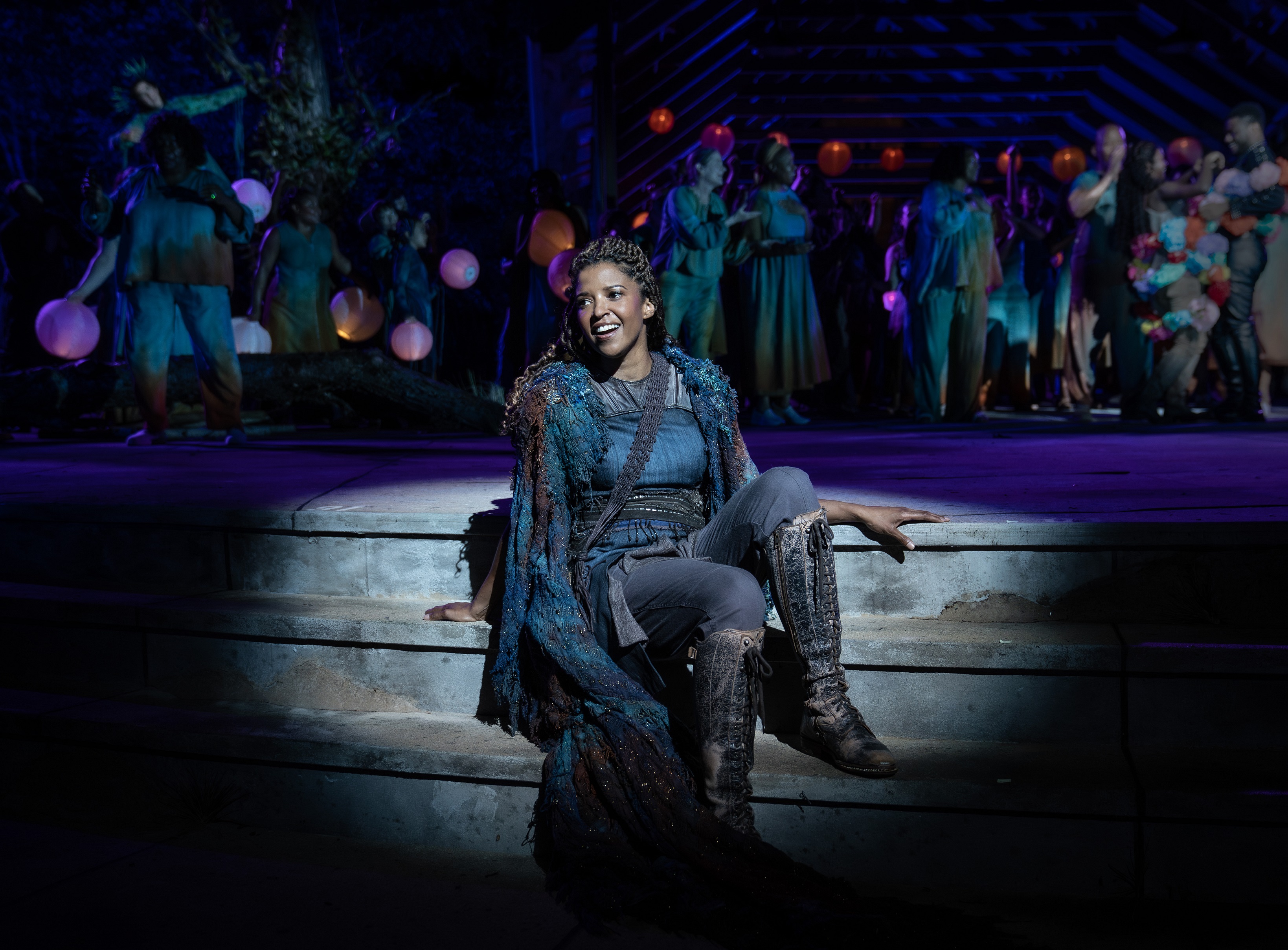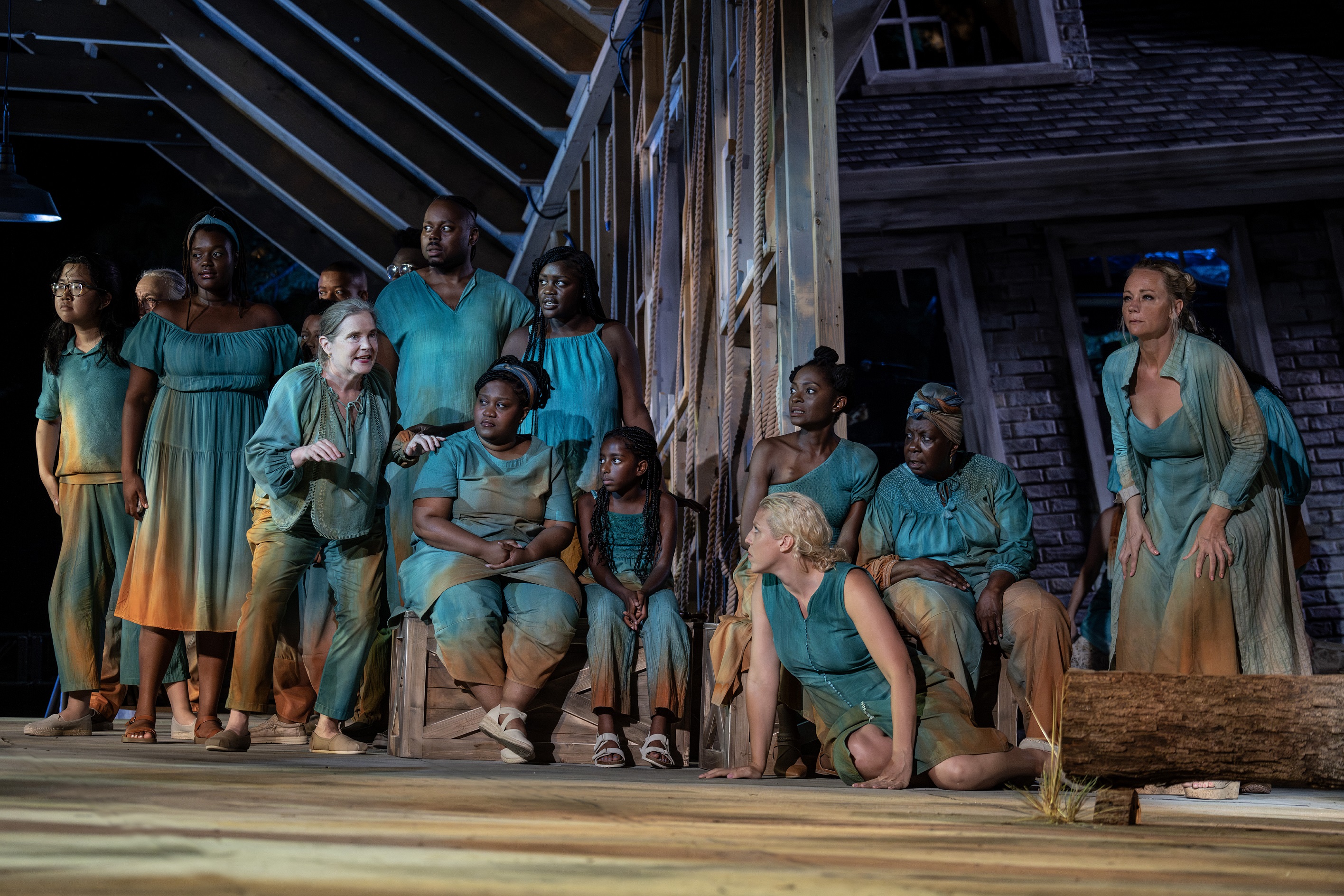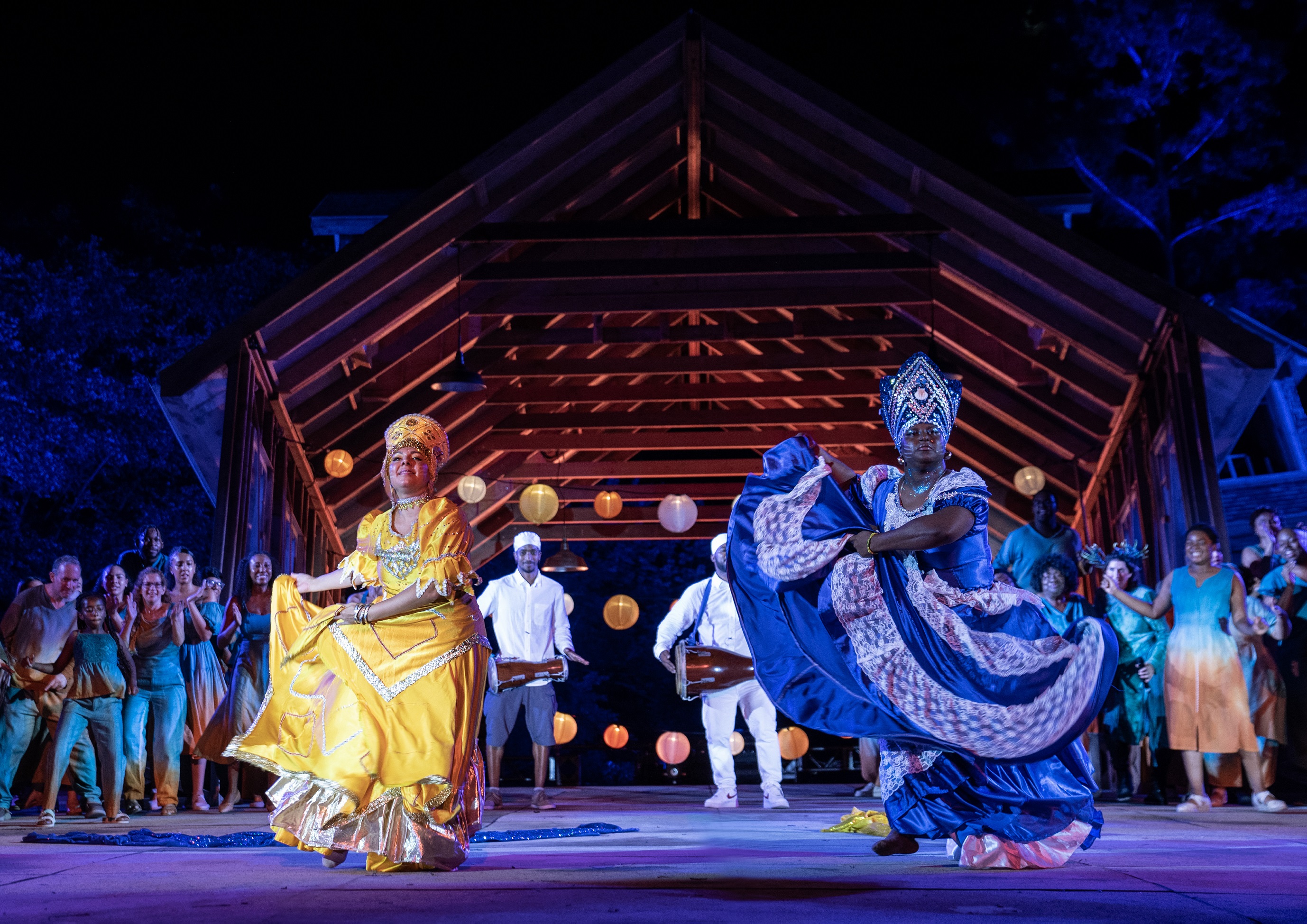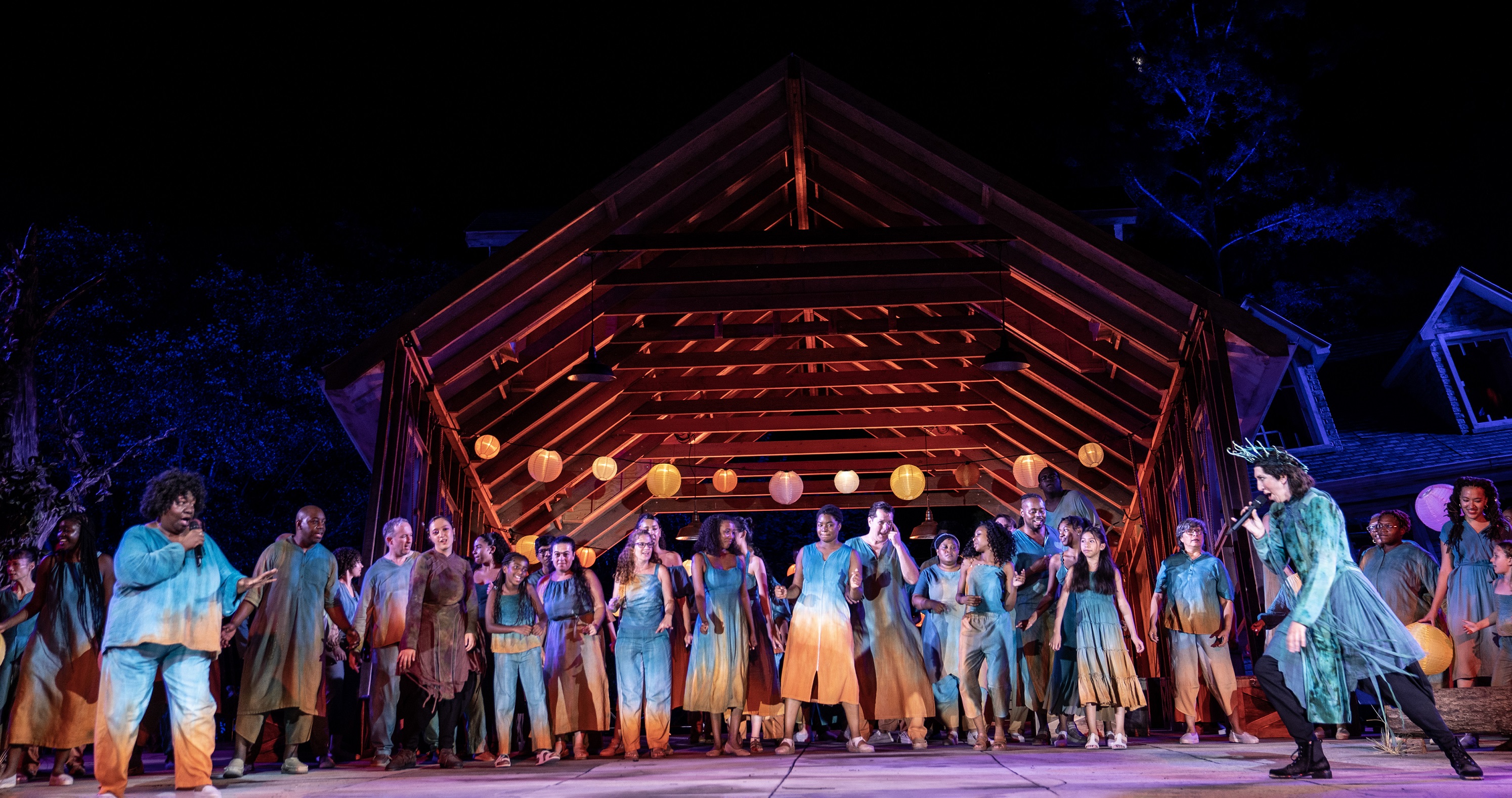 SPONSORS.
Generous support for Public Works' THE TEMPEST is provided by the Abrams Foundation, Jody & John Arnhold | Arnhold Foundation, The Eisner Foundation, Hearst Foundations, the National Endowment for the Arts, One World Fund, Select Equity Group, Inc., The SHS Foundation, Laurie M. Tisch Illumination Fund, The Tow Foundation, The Venable Foundation, and Susan & David Viniar.

The LuEsther T. Mertz Legacy Trust provides leadership support for The Public Theater's year-round activities.